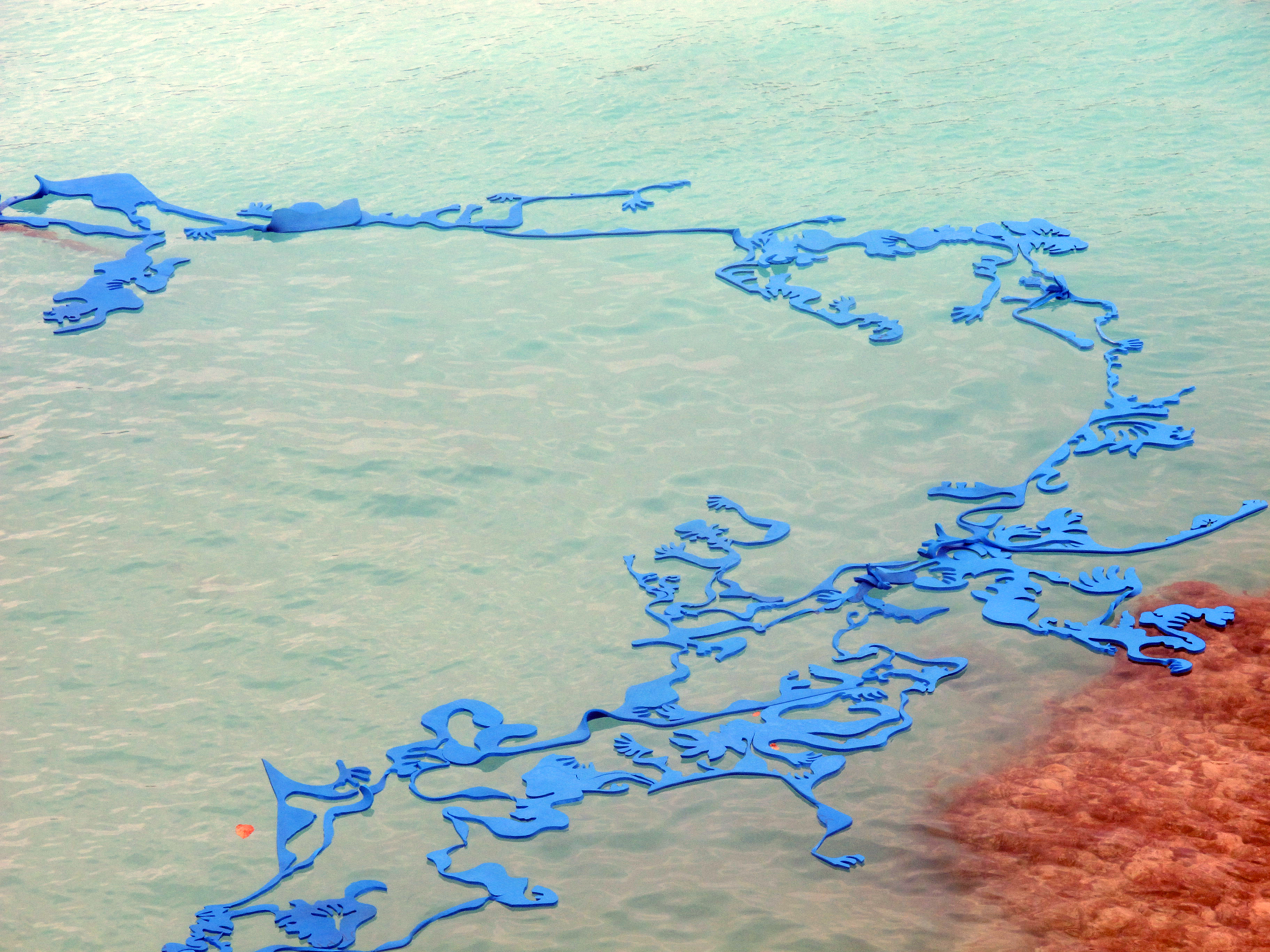 C'est pas l'homme is made of gym mats knotted and cut.
Its shape and size changes depending of the will of the Caribbean Sea on which it was floating.
This piece was made during a residency at Eden Rock gallery in St Barths in 2011. During a week I would cut a mat in the sea using a pair of scissors. These sessions were as micro performances, where I was fighting against the waves to shape the gym mats.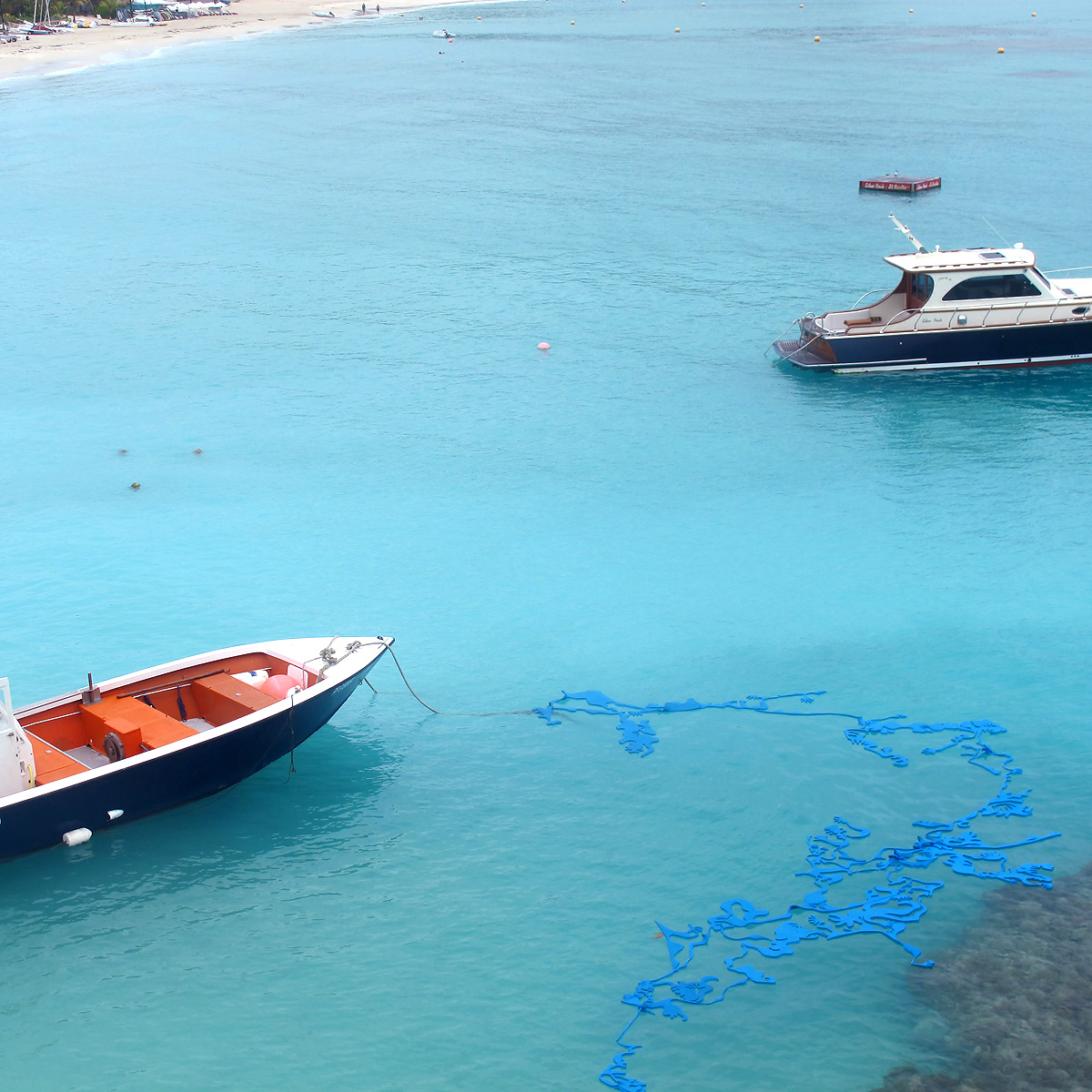 [youtube=https://www.youtube.com/watch?v=EoIdVu1BDoU&rel=0&showinfo=0&w=880&h=480&align=left]