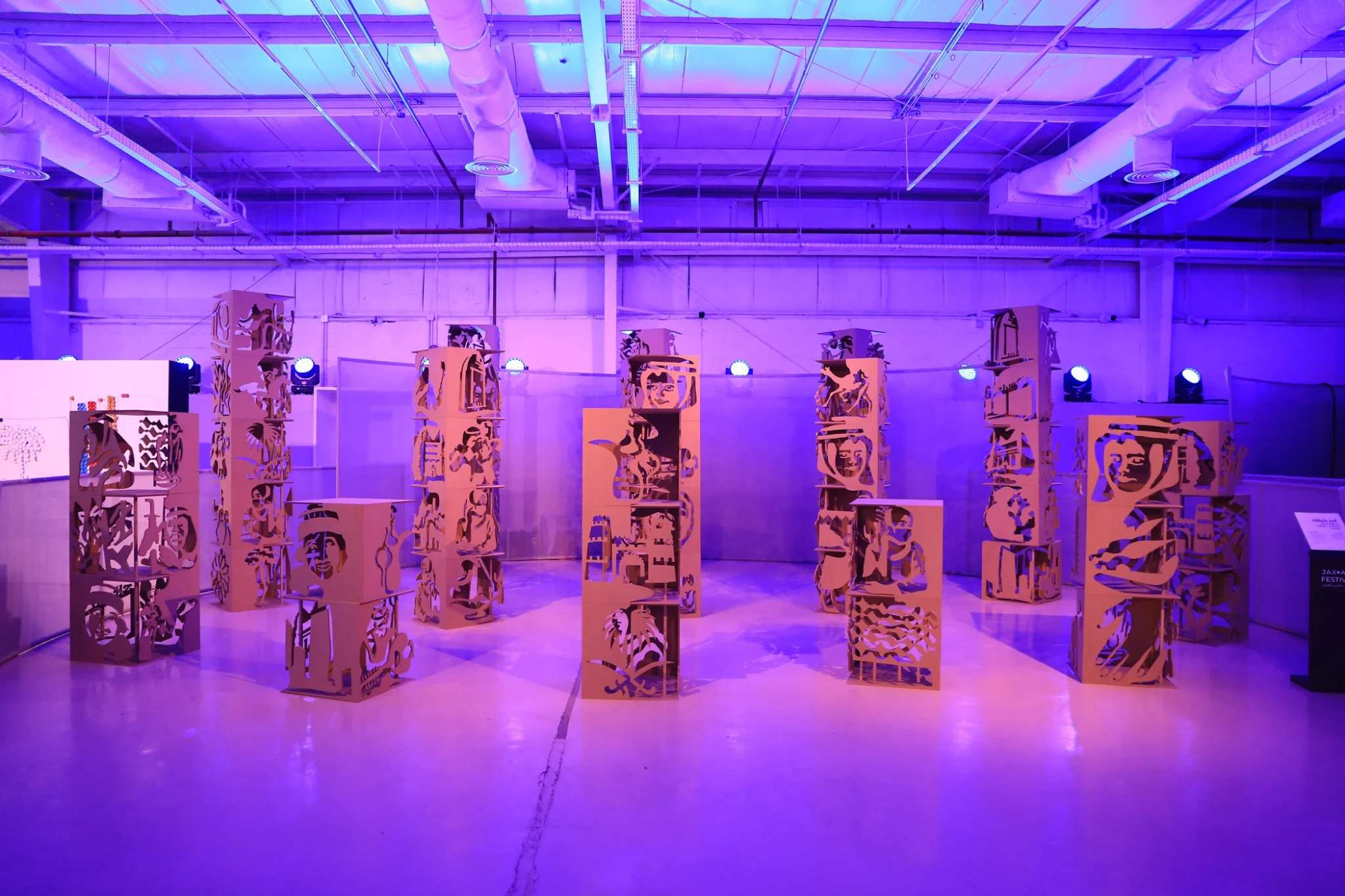 Jax Arts Festival, Riyadh, KSA
Interconnected, 2022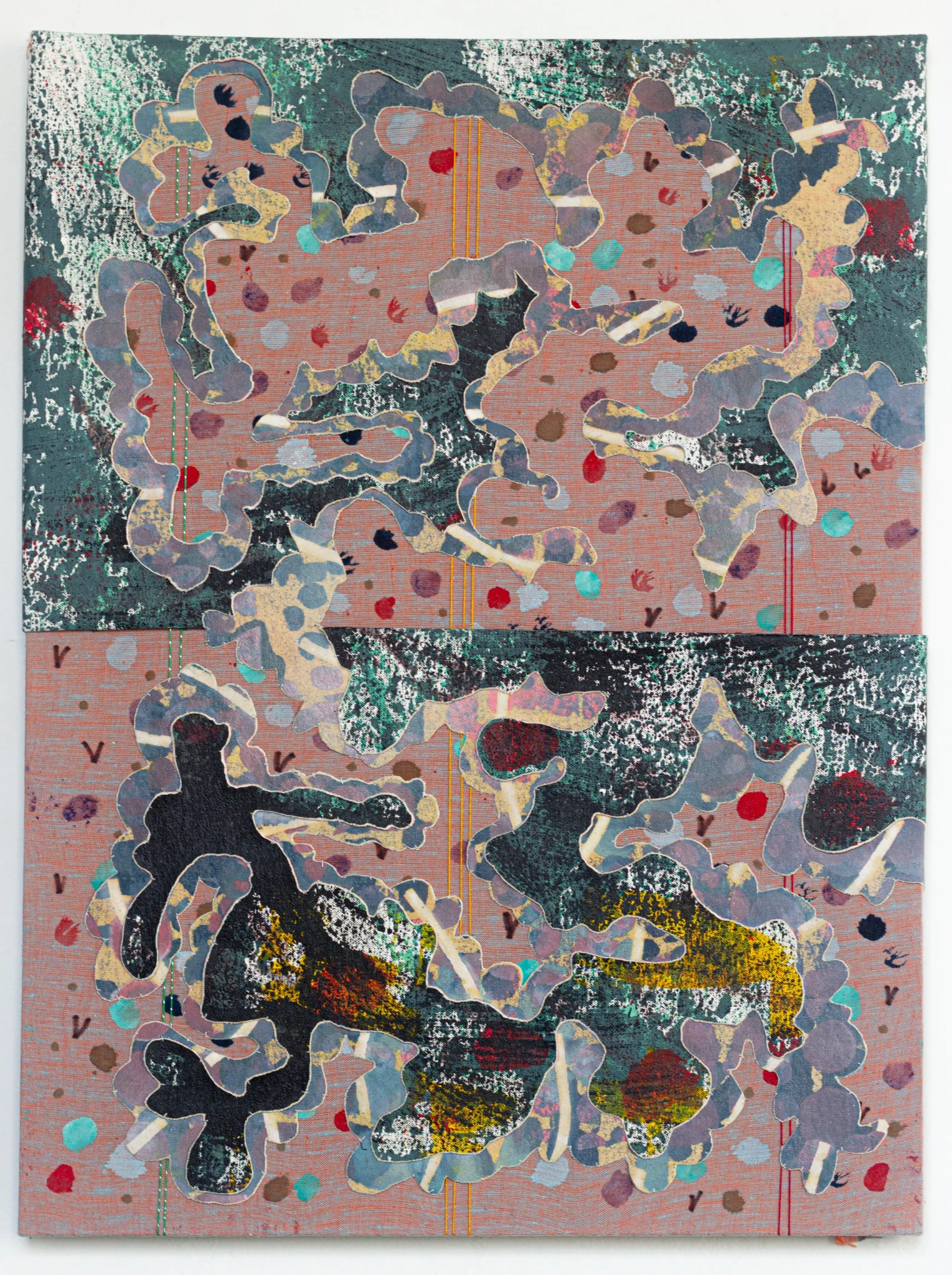 A new series of paintings
Painting cutouts, 2022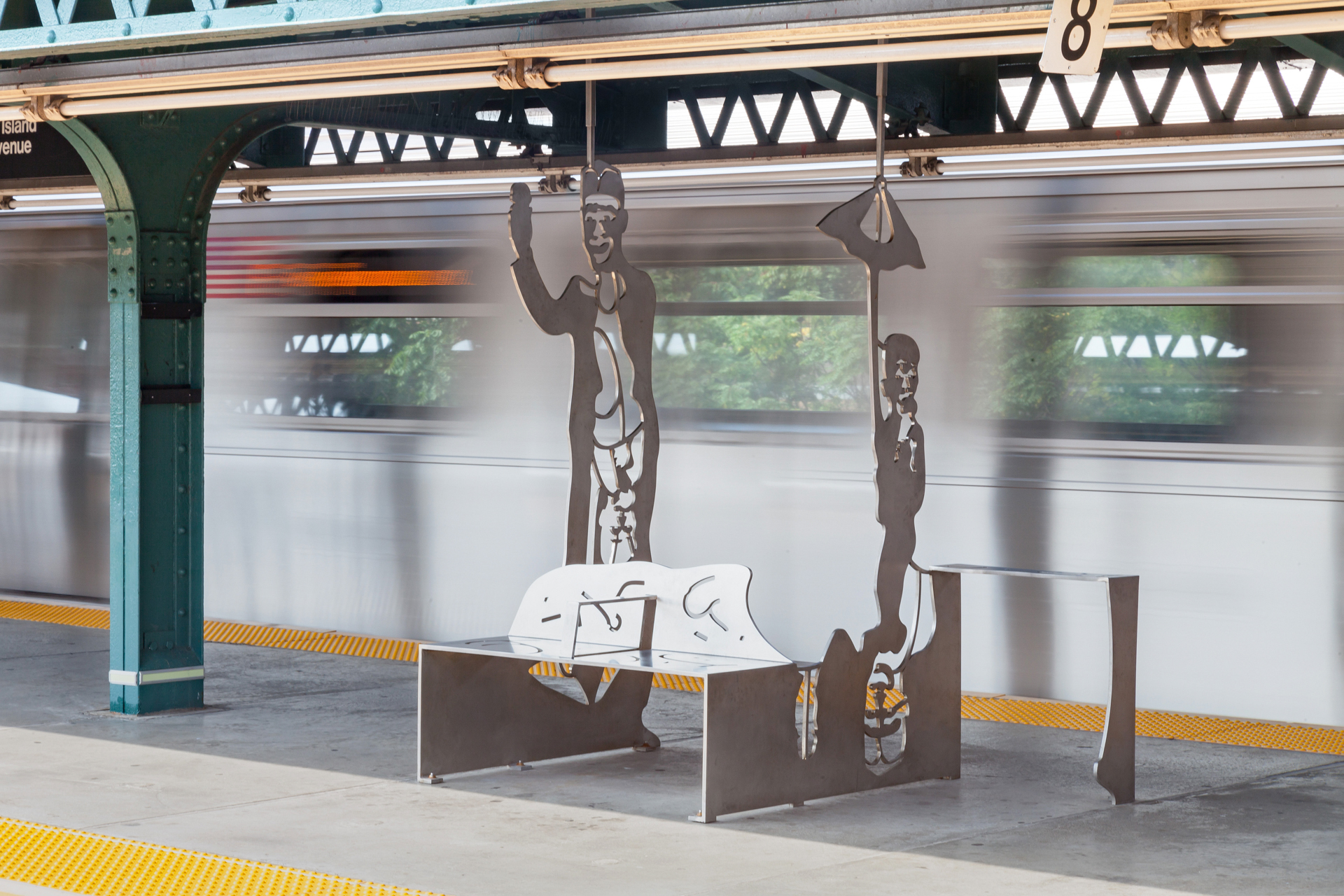 MTA Arts & Design commission
We are each others
A permanent installation in NYC subway...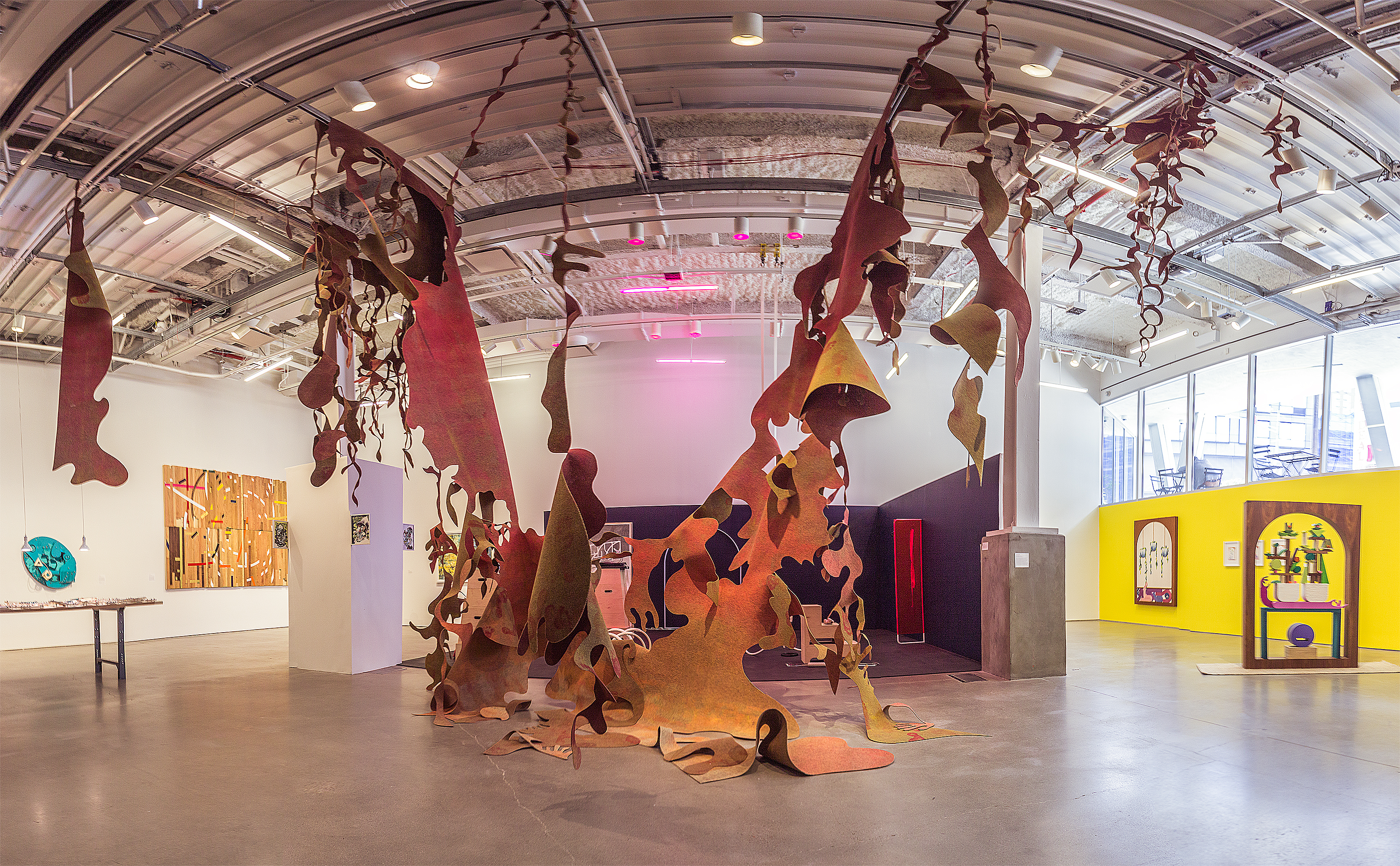 BRIC, Brooklyn, NY
Whole together, All apart, 2019
Soon more pictures from the past summer show Serious Play curated by Elizabeth Ferrer and Jenny Gerow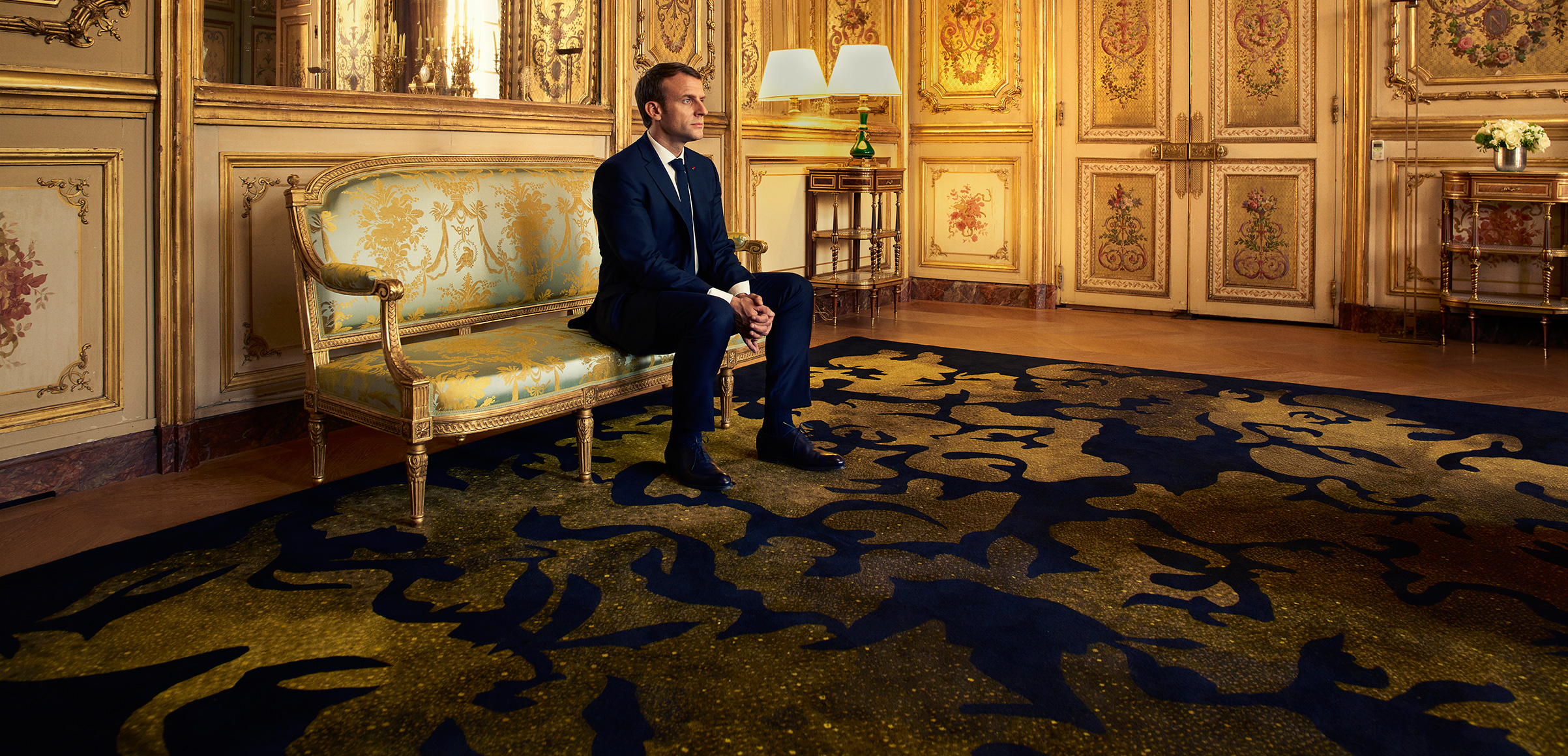 Mobilier National collections
Savonnerie Carpet at the Salon Dore
The carpet woven from 2009 to 2012 is currently at the Elysee Palace in Paris Photo for Time magazine by Nadav Kander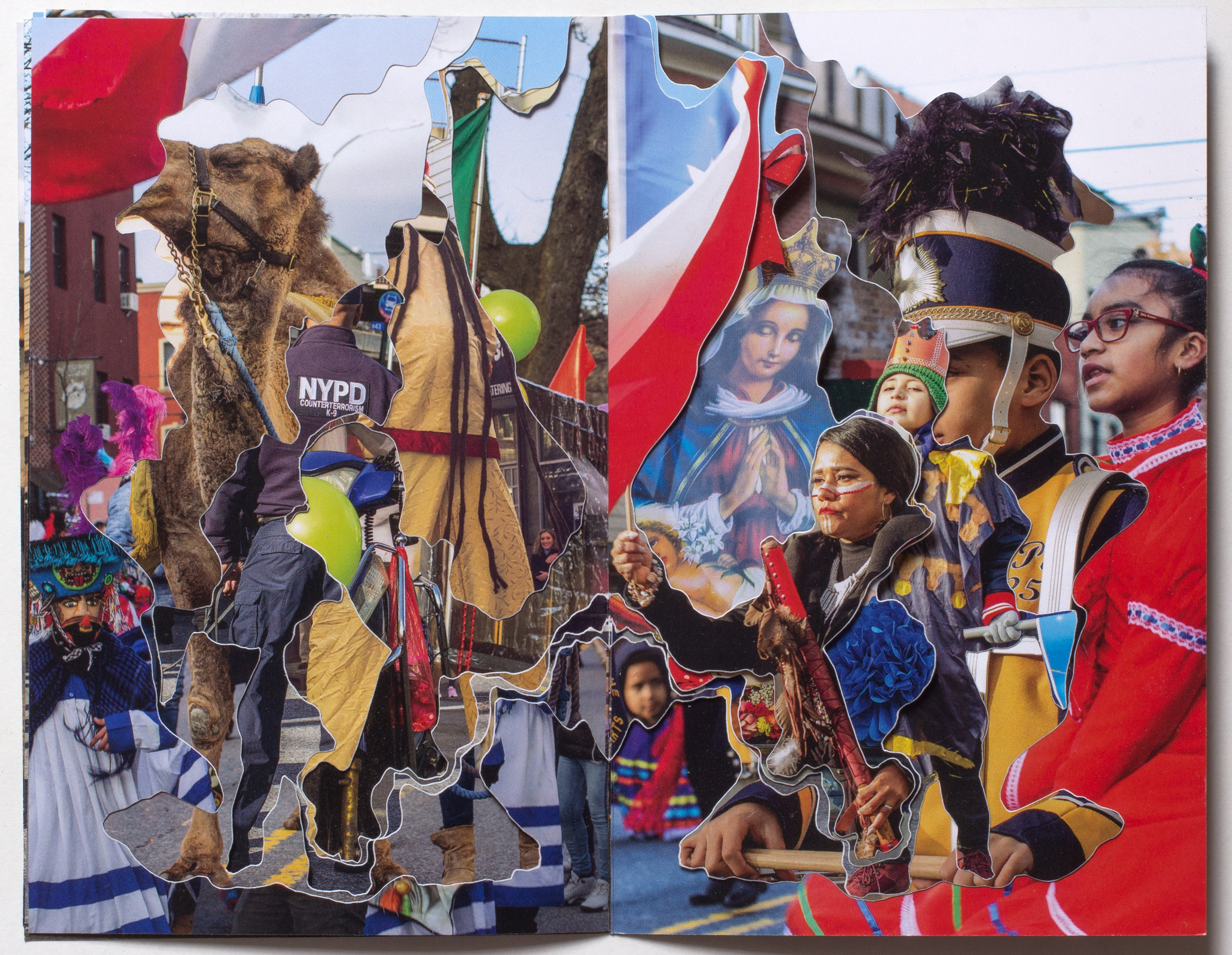 Subscribe...
Surprise
Become part of a growing network of lucky ones who receive at home, each month a new Surprise!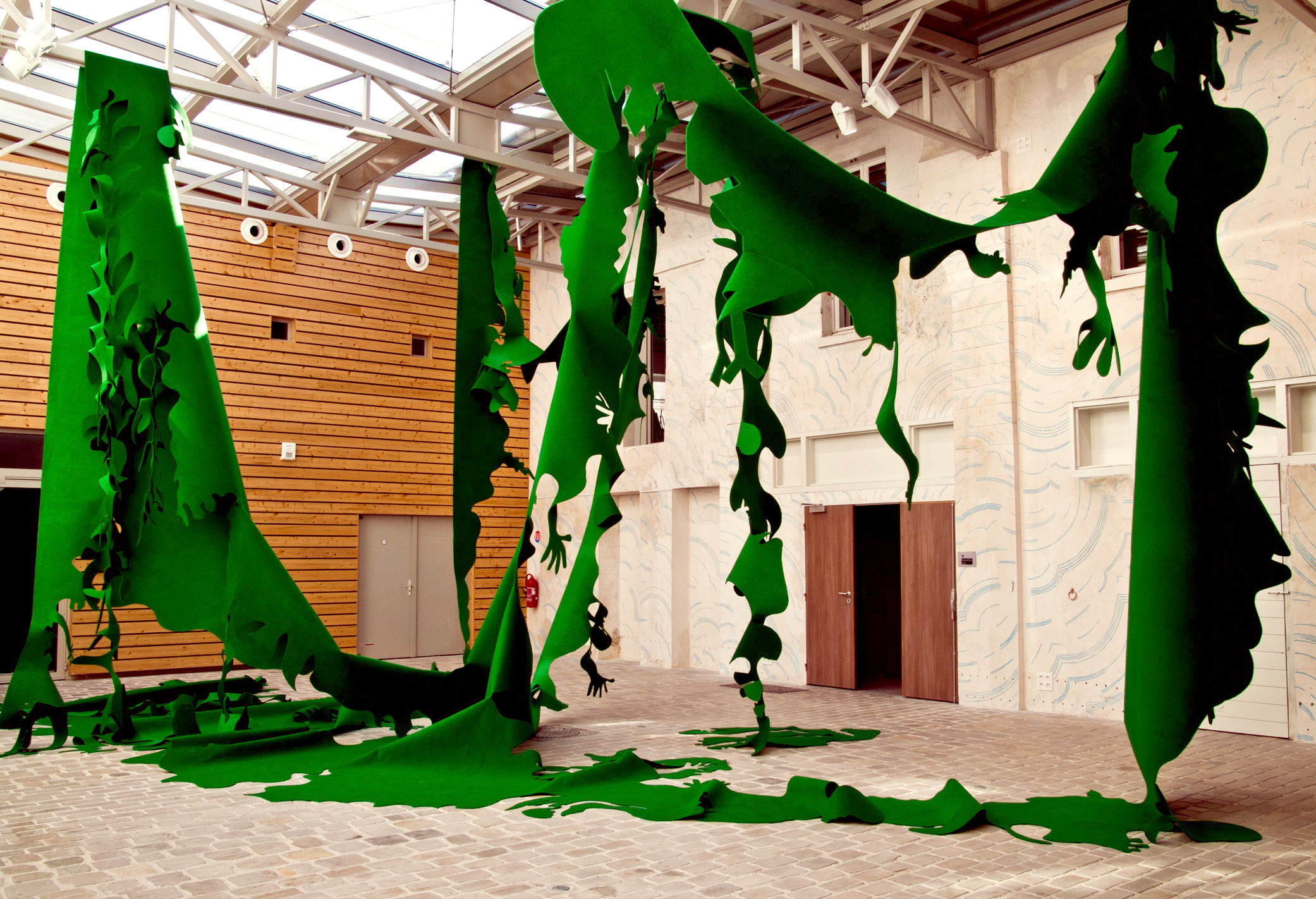 Centre d'art la Graineterie, Houilles, France
Greenouille, 2010
Felt cutout installation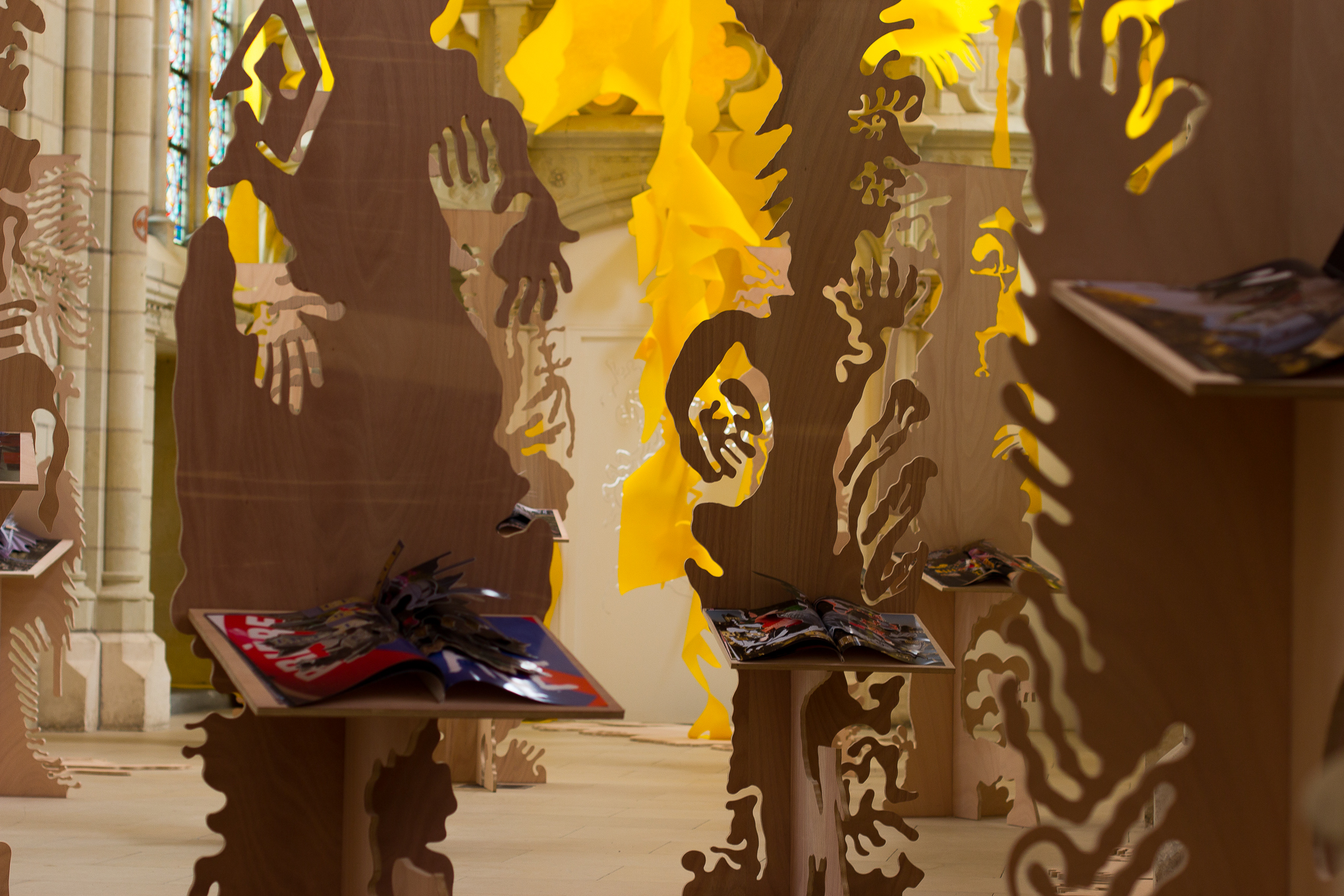 Centre d'art La Chapelle Jeanne d'Arc, Thouars, France
Futur Anterieur, 2015
Site specific installation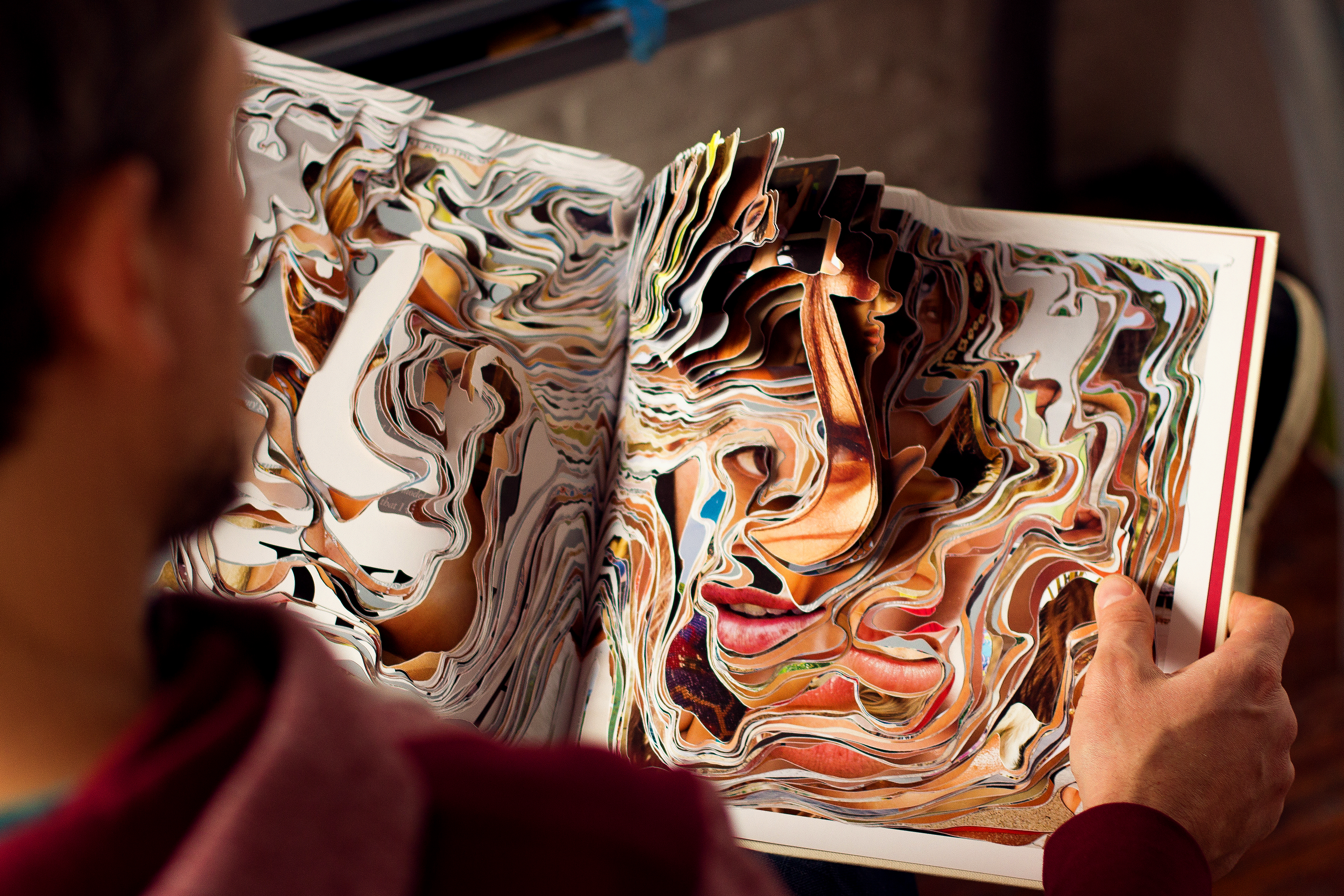 In the studio
Magazine cutout series
Books and magazines
are at the heart of the daily studio practice.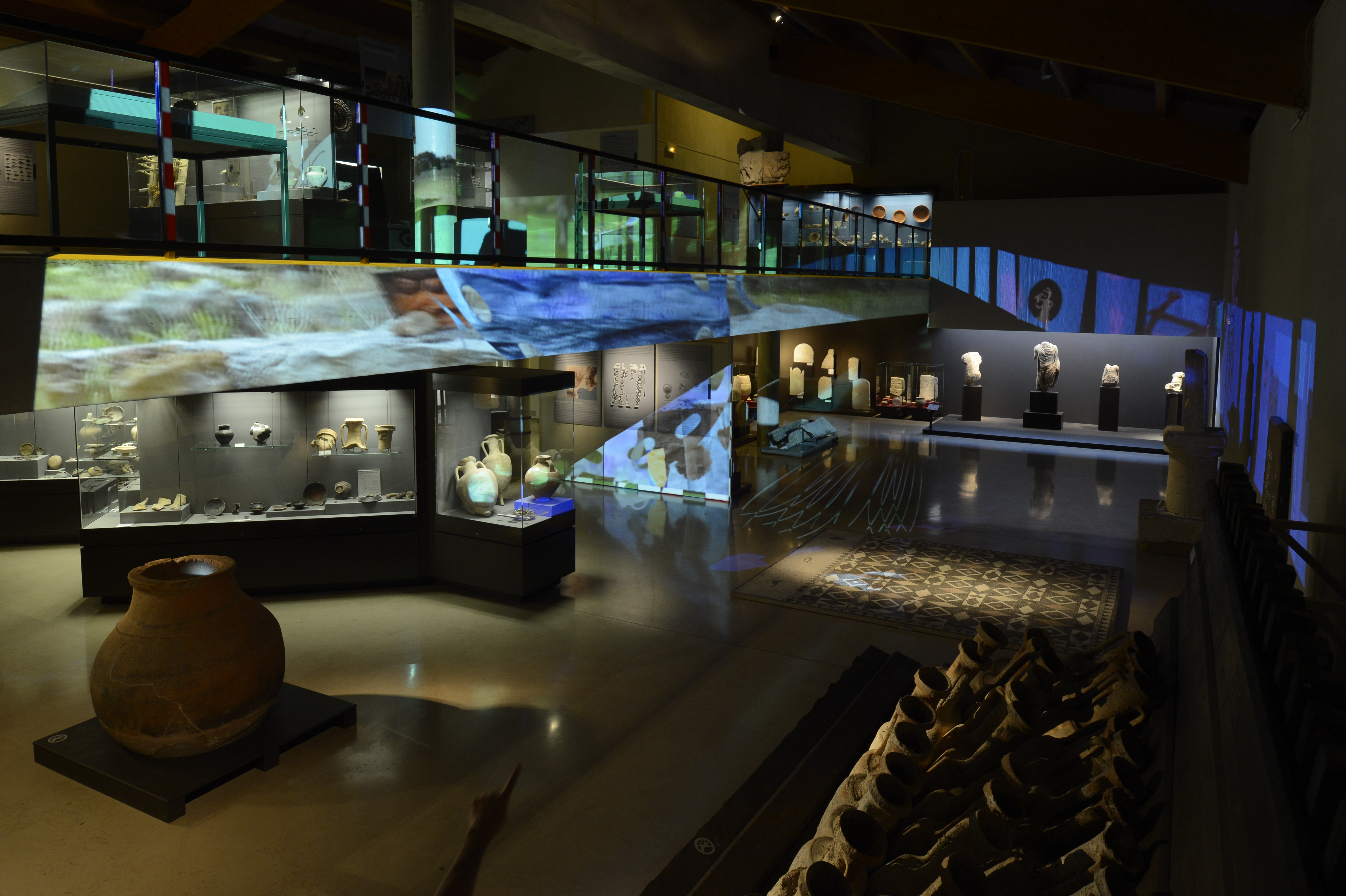 Musee Henri Prades, Lattes, France
Camera Locus Lattara, 2014
Site specific video installation
within the collections of an archaeological museum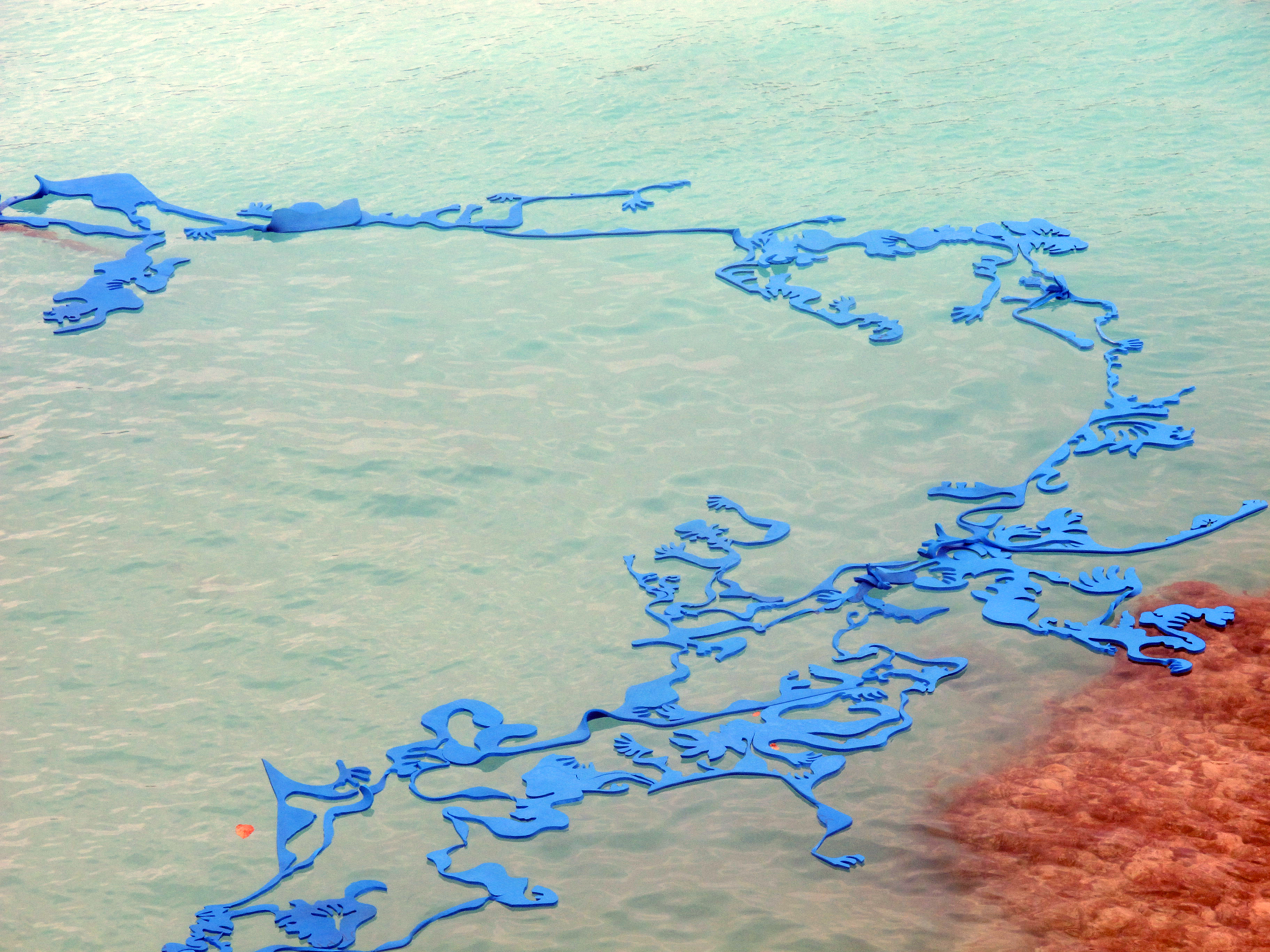 Eden Rock gallery, St Barths
C'est pas l'homme, 2011
Gym mats cutout floating on the Caribbean Sea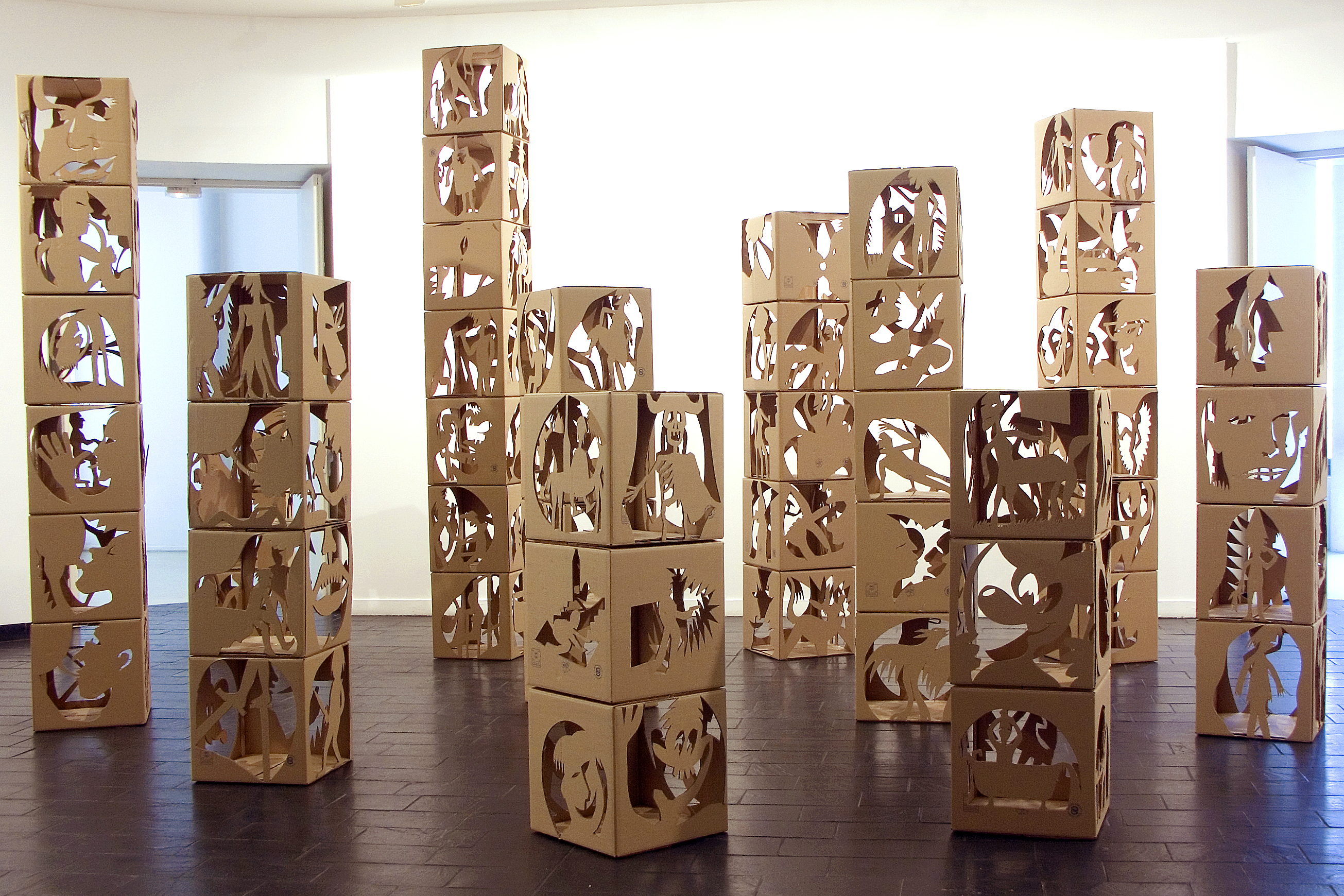 Musee d'Art Moderne de Ceret, France
Cartons, 2002
Ensemble of 50 cardboard boxes
freehand cut